Christmas in July Car Raffle
Welcome to the first annual Nursing Foundation of Pennsylvania Automobile Raffle. Pennsylvania State Nurses Association (PSNA) is partnering with NFP to raffle off a new 2021 XC60 T8 Volvo.Proceeds generated from raffle ticket sales will be used to fulfill the vision of the Nursing Foundation of Pennsylvania, Ensuring Nurses for Tomorrow.
The winner will be drawn at 1:00 pm on July 30, 2021 at Lehman Volvo, (Mechanicsburg) dealership.
Get Your Ticket for $50 Today!
Tickets cost just $50 with a limited number of tickets being sold.
Questions? Contact Paula Lasecki at (717) 877-0546 or plasecki@thenfp.org.
As an incentive, those who sell two (2) or more tickets will be entered in a drawing with two winners each receiving a $100 Visa gift card:
(postmarked by) May 15th will be entered in a drawing, winner drawn and notified on May 25th
(postmarked by) June 15th will be entered in a drawing, winner drawn and notified on June 25th
(postmarked by) July 15th will be entered in a drawing, winner drawn and notified at Lehman Volvo on July 30th
The winning Christmas in July Car Raffle ticket will be drawn July 30, 2021 at 1:00 pm at Lehman Volvo, Mechanicsburg. Attend in person or watch the live drawing on NFP's Facebook (winner will also be contacted via phone on July 30, 2021). Ticket sales end July 25. Let's celebrate the profession with Christmas in July – and maybe you'll be the proud owner of a Volvo XC60 T8 Recharge.
Message from the Nursing Foundation of Pennsylvania board of trustee president, Dr. Margarete Zalon.
"Words alone cannot express our appreciation to Ray Bromley for his commitment to the community and nurses. Ray's willingness to work jointly in the creation and ongoing success of this raffle is humbling. His appreciation of nurses and the means of how they serve the public while risking their own lives is stellar and proven by his sponsorship of this exciting event."
Thank You to Our Sponsors!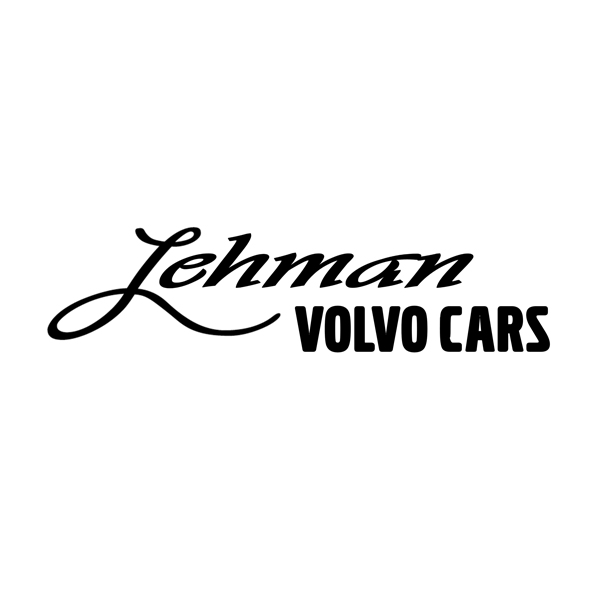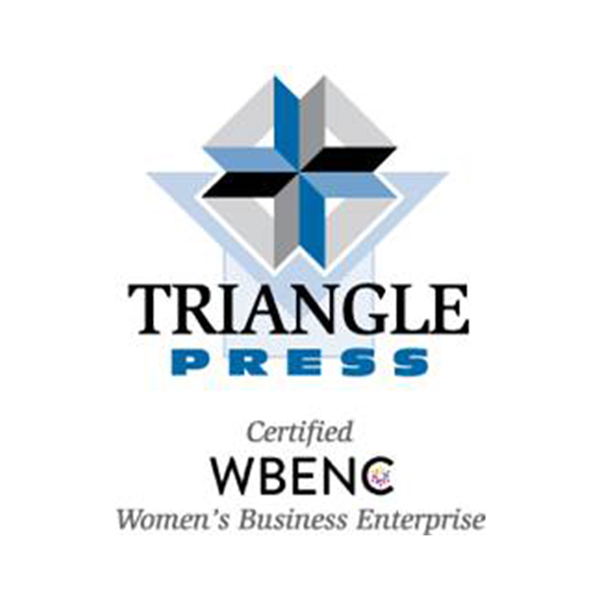 Official Rules
Must be 21 years of age or older to participate and win.
The grand prize winner will be awarded a 2021 Volvo XC60 T8. All tickets must be purchased prior to the drawing time on (postmarked) by July 15, 2021. The value of the prize will not exceed an MSRP of $60,000.
Nursing Foundation of Pennsylvania reserves the right to change any of the rules and/or the terms for this contest. Odds of winning are based on the number of tickets purchased.
The winner of the grand prize is responsible for all taxes, title, insurance, and licensing fees.
There is no limit to the number of tickets an individual or business may purchase.
Participants can become eligible for the contest by purchasing a raffle ticket for $50.
On July 30, 2021, one ticket will be selected through a random drawing, as the Grand Prize Winner, from all raffle tickets purchased. The Grand Prize Winner will be notified by telephone, and email entered upon registering. Ticket holders do not have to be present to win. Drawing will be aired on Facebook live. A second ticket will be pulled in the event the initial Grand Prize Winner is unable for any given reason to accept the Grand Prize, it will then default to the second ticket drawn (on same day) who will then become the Grand Prize winner.
By law – winners of items costing $600 or more will receive tax form 1099.
Federal and state laws restrict the sale of tickets to only those state or local residents who specifically meet the requirements as set forth in the applicable statutes and regulations in the terms and conditions as set forth by these Official Rules.
All net proceeds from the raffle benefit the Nursing Foundation of Pennsylvania. By purchasing a ticket, purchaser agrees to all terms and conditions as set forth in these Official Rules.
A ticket represents a chance to win the opportunity to accept an offer of the stated prize on these terms and conditions. If you hold a ticket, your ticket has been entered in the raffle, subject to these Terms and Conditions. All tickets have an equal opportunity to be drawn.
Tickets, receipts and the winners' rights are not transferable. Winners need not be present to win.
Winners must accept prizes "AS IS, WHERE IS", subject to all latent and patent conditions, with absolutely no express or implied warranties of any kind by the Nursing Foundation of Pennsylvania, Ray Bromley/Leman Volvo, or any associated sponsor. Delivery arrangements will be made upon notification to the Grand Prize winner.
Prize will not be awarded, and will be forfeited, if the ticket was issued in exchange for a check returned for "insufficient funds" or for a credit card charge deemed "declined," "invalid," or "stolen."
Prizes may not be substituted or exchanged by winner.
In accordance with IRS rules and regulations, the cost of tickets is not tax deductible.
All sales of raffle tickets are final and there will be no refunds.
Winner shall have no rights in prize until the prize is fully and unconditionally accepted by winner. All prizes remain the sole property of the Nursing Foundation of Pennsylvania or Lehman Volvo until unconditionally accepted "as is, where is" by winner.
Proper identification must be presented to claim prize.
Acceptance of a prize is permission for the Nursing Foundation of Pennsylvania, Lehman Volvo, and other media sponsors to use the name, picture, video image, and relevant quotes of winner and agreement that the prize will not be used for further fundraising.
Winner is subject to all Federal and State income taxes and any other taxes payable due to acceptance of the prize and the law, regulations, procedures, rules and directives applicable to raffles. All federal, state and local laws relating to the transfer, ownership or use of the prize applies. Prize shall not be transferred until all legal requirements have been met. The IRS requires that taxes on prizes valued greater than $600 must be paid upon acceptance and before the prize may be delivered to the winner. Winners are encouraged to consult a tax professional.
If there is more than one name on an entry, the prize will be awarded to the first name listed on the entry as the winner, so long as that person is 21 years old or older and a U.S. resident. It is the sole responsibility of the winner in a multiple party entry to allocate any prize among the participants in that entry.
The winner accepting the grand prize will be subject to all applicable laws and regulations including insurance of vehicle.
Purchase of this ticket constitutes full agreement by the purchaser that he/she agrees with all terms and conditions set forth herein.
The Nursing Foundation of Pennsylvania, Lehman Volvo, and any associated sponsors maintain no control of the personnel, equipment or operations of any supplier and assume no responsibility for any financial loss, personal injury, property damage, other loss, accident, delay, inconvenience or irregularity which winners may experience by reason of (1) performance or nonperformance by any supplier; (2) wrongful, careless, negligent, or unauthorized acts or omissions on the part of any supplier or its employees, or on the part of any other party not under the control of the Nursing Foundation of Pennsylvania or Lehman Volvo; and any associated sponsors; (3) any defect, breakdown or other failure of any aircraft, train, automobile, ship, accommodation, or other equipment or instrumentality owned, operated, or otherwise used by a supplier or; (4) any acts of God, acts or omissions of third parties, damage or loss associated with any terrorist activities, social or labor unrest, mechanical or construction failures, disease, local laws, climactic conditions, or other conditions or developments. The Nursing Foundation of Pennsylvania, Lehman Volvo, and any associated sponsors shall in no event be liable for special or consequential damages arising from the use or ownership of any prize. Participants hereby release the Nursing Foundation of Pennsylvania, Lehman Volvo and any associated sponsors from any such claims.
Limitation on Liability. By purchase of a raffle ticket, each entrant forever discharges and releases Beneficiary, Sponsor(s), its/their parent companies, subsidiaries, affiliates, and their respective directors, officers, employees, and agents from any and all liability, claims, causes of action, suits, and demands of any kind arising from or in connection with the contest, including, without limitation, responsibility for property damage, loss of life, or personal injury resulting from or in connection with participating in the raffle or from or in connection with use or receipt of the prize(s), however caused.
This is not a solicitation. This is for informational purposes only.
Violations of any of these rules or attempts to win any contest by fraud, deception, or cheating shall be grounds for the Nursing Foundation of Pennsylvania to disqualify that individual from participating in all current and future contests and events at the sole discretion of the Nursing Foundation of Pennsylvania, as well as forfeiture of any prize won by fraudulent means.